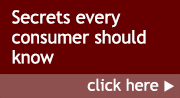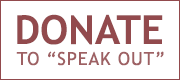 Disclaimer
By purchasing or using the services or products of Trial Ready®, you agree to the following terms and conditions:
Trial Ready® and Michele Hagan, Esq. assume no liability or responsibility for any damages, or for any claims arising out of or related to directly or indirectly to the products and services of Trial Ready® including but not limited to, e-articles, blog, materials, or training services provided. The e-articles, blog, products, and training materials are intended for educational and informational purposes only. They do not constitute legal advice or legal representation and are not a substitute for obtaining legal advice. Legal advice and/or legal representation is subject to the terms of a retainer agreement or to terms as agreed to by the parties. A successful outcome is not guaranteed by using, applying, or relying upon the above products and services or any legal advice or legal information provided. All e-article sales are final as a refund is not available. No portion of this Web site including but not limited to the Trial Ready®, e-articles and materials may be reproduced in any form without the prior written consent of Michele Hagan, Esq. as it is copyrighted material protected by US Copyright laws.
ALL RIGHTS RESERVED. Trial Ready® is a registered and protected trademark.