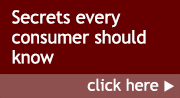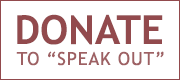 Michele Hagan, Legal Analyst & Attorney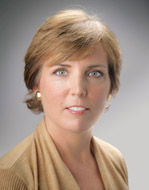 Michele Hagan is a fearless no-nonsense straight-shooter who tells it like it is. Given her unique legal background, her extensive trial "mileage", and her teaching talents, she can make sense of it all and when needed, she will hold them accountable.
Michele is a sought after legal analyst for television and radio. Her commentary on potent legal topics and today's news can be found at the Trial Ready Blog.
She is a former San Francisco Assistant District Attorney, San Diego Deputy City Attorney (Supervising Trial Attorney & Special Prosecutor of Domestic Violence and Child Abuse), and Judge Pro Tem (San Francisco Superior Court).
Michele tried over 100 jury trials and supervised countless others. She handled multiple areas of law including criminal, business, real estate, employment discrimination, landlord-tenant, DUI, fraud, and administrative hearings as well as a civil rights fact finder investigator for businesses and organizations. She is a certified fraud examiner (CFE) with the Association of Certified Fraud Examiners, the global leader in anti-fraud education and training.
She is a former special prosecutor with the San Diego City Attorney's Office, one of the nation's leading domestic violence and child abuse units and remains a vocal and compassionate advocate for justice on behalf of victims of domestic violence, child molestation and abuse. In 2012, Michele helped a DV victim get a law passed in California, AB 1522 (no alimony to spouses convicted of a violent sexual felony).
Michele served on the faculty of NITA (National Institute for Trial Advocacy), the nation's premier advocacy training program, and taught advocacy skills at several law schools including Emory, Loyola, Weidner, University of San Francisco, and the University of San Diego. She is a previous chair of the American Bar Association's Negotiations Skills Committee and member of the American Bar Association & California State Bar Litigation and Education sections.
Michele appeared as a legal analyst on ABC's Nightline, NBC, CBS, PBS, San Francisco's KPIX CBS5 & KRON4 and San Diego's NBC7 & CW, Tru TV, Court TV, Extra, and E! TV. Her radio appearances include San Francisco's KGO with Ronn Owens & KQED's Forum with Michael Krasny, Los Angeles' KVI, Seattle's KOMO, and San Diego's KOGO, and The Jim Bohannon Show covering numerous cases including Jerry Sandusky, Trayvon Martin, Casey Anthony, Michael Jackson, John Edwards, Scott Petersen, Barry Bonds, BALCO, Scott Dylesky, Taliban John, Timothy McVey, Unabomber, Clinton Impeachment and the OJ Simpson criminal and civil trials. Her media career began as the legal analyst for San Diego's KNSD 7/39 providing gavel-to-gavel analysis with viewer call-ins during the OJ Simpson murder trial.
She is a former columnist with the Los Angeles Daily Journal, San Francisco Daily Journal, and published many articles in San Francisco's The Recorder, Salt Lake Record, San Diego Bar Journal and on her Trial Ready Blog.

Michele currently maintains her own law practice and legal training firm TRIAL READY®.
To schedule a confidential consultation or training program, please contact consult@trialready.com. To schedule a media appearance, please contact booking@trialready.com or call 415-531-0253.